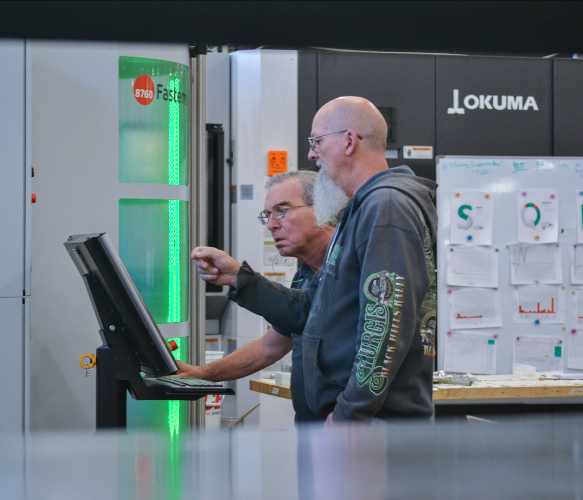 Release your design into production with the support of a committed partner, a tailored production process, and a streamlined manufacturing experience.
Strengthen your Production Process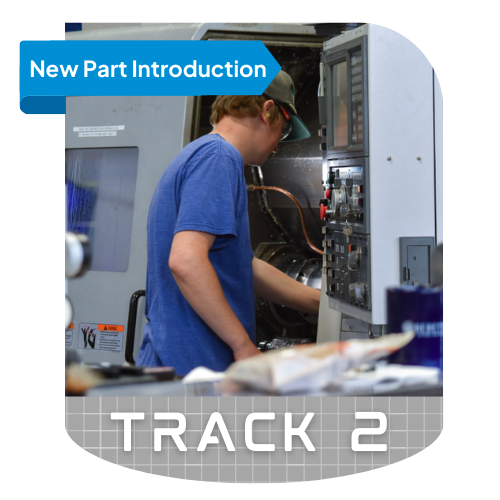 To avoid the delays, increased lead times, and unforeseen costs that often accompany the transition from design to production phase, you need complete confidence in your manufacturing partner and an airtight manufacturing process.
Hirsh Precision's engineering, quality, and customer success teams collaborate with you to move from initial design to the early phases of production. You'll have access to decades of manufacturing experience and our advanced systems, processes, and technology.
We develop a dedicated manufacturing process with a keen focus on quality, cost-effectiveness, and efficiency. If you're ready to bring your product to market, Hirsh is the manufacturing partner of choice.
Core competencies and expertise
Manufacturing Capabilities
We excel at high mix and high precision contract manufacturing, streamlined supply chain integration, and continuous process improvement.
Our cutting-edge capabilities are designed to enhance efficiency, lower costs, and boost productivity.
Manufacturability Feedback
Our feedback process optimizes part designs to enhance quality, streamline lead times, and reduce costs.
Precision Machining
We can machine the strictest tolerances, meeting both cosmetic and dimensional requirements.
Supply Chain Management
We strengthen your supply chain and eliminate risks with our sourcing and vendor management services.
Device Assembly
We offer comprehensive device assembly services certified with ISO 13485:2016 and AS9100.
Order Fulfillment
We provide agile inventory monitoring to ensure efficient order fulfillment and just-in-time delivery.
Metal Finishing
We provide top-tier metal finishing services through consistent processes and technical excellence.
Service & Performance Categories
Total CNC count: 31
CNC Mills
Axis Count: 3-5

OEM: Okuma, DMG Mori, Brother
CNC Mill-Turn Centers
Axis Count: 7

OEM: Okuma, DMG Mori
CNC Lathe + Bar Feeder and Live Tooling
Axis Count: 2-11

OEM: Okuma, Tsugami, DMG Mori
Automated Manufacturing
Axis Count: --

OEM: Fastems (FMS and FPC models)
CMM

Zeiss Contura (3)

Zeiss Duramax

Microscopes

On-machine probes for workpiece measurement

Optical comparators

Vision systems
CAD Systems - 3D

CAM programming software

CMM programming software

ERP software

Job estimation software

SPC/Quality management software

Toolpath simulation/verification software
Metal
Aluminum

Mild steels

Stainless steels

Titanium

Inconel

Monel

Bronze

Brass

Copper

Copper alloys

Cast iron

Nickel

High temperature alloys (non-titanium)
Plastic
Medical-grade plastics

General plastics
Electro-mechanical assembly

Crest cleaning (work envelop of 20 x 12.5 x 9)

Anodize

Type 2, Class 1 and 2

Type 3, Class 1 and 2

Chemical Conversion Chem-Film

Stainless Steel Passivation

Heat Treat

Work envelop of 11 x 24 x 21

17-4 to H900

Rotary grit blast

Vibratory debur

Laser marking
Certifications
Registrations
EU RoHS

EU REACH

EU Conflict Minerals Disclosure

ITAR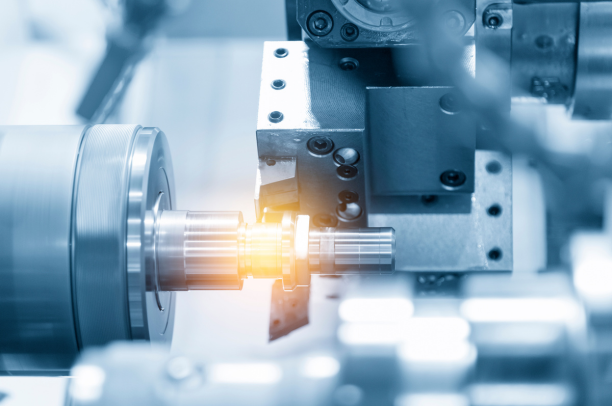 Investment in Technology enables Customer to consolidate Supply Chain
Challenge: our customer wanted a longer-lasting product that was safer to use in the field
Solution: we employed our "invest ahead" mindset, manufacturability feedback, and machining technology to extend the product's life and enhance safety
Get in touch with our team