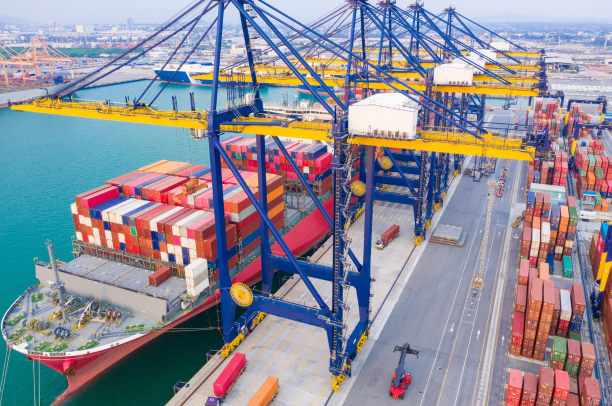 Proactive Vendor Management Protects Customer from Supply Chain Risk
Customer's Industry
Environmental Services
Key Manufacturing Services
Vendor management, supply chain risk mitigation
Challenge
COVID-19 disrupted our customer's access to a sole-sourced material from Asia, resulting in drastically increased lead times and prices
Solution
Hirsh identified new suppliers for the material and required grinding process, eliminating any disruption to our customer's production schedule
Key Benefits
An uninterrupted flow of material
New in-state supplier for the required grinding process
Predictable lead times and stable prices
Every Original Equipment Manufacturer (OEM) has experienced supply chain disruptions caused by COVID-19. The automotive industry, for example, ground to a halt during a global semiconductor chip shortage. This single-part shortage incapacitated automakers and dealers, leaving them unable to keep up with demand.
Production disruptions are not going away, and partnering with reliable, resourceful suppliers is essential for OEMs who must mitigate supply chain risks, minimize production interruptions, and meet their production schedules.
When the pandemic began, one of our customers suffered a critical disruption to a plastic material used in several of their products. This disruption threatened order fulfillment schedules until Hirsh intervened.
The Customer's Problem
*for confidentiality reasons, we do not name our customers in our case studies
Hirsh has produced a set of CNC machined components for this Boulder-based customer – a measurement instrument OEM – since 2017. The material used in these parts is sole-sourced from Asia and difficult to acquire on a normal day.
When this pandemic-related shortage occurred, the original supplier for this plastic material quoted lead-times that were four times longer and prices two times higher than in 2019.
To add a layer of difficulty, this material also undergoes a required grinding process when it gets to the United States, further exacerbating our customer's lead times and costs.
The Hirsh Solution
When Hirsh learned of this problem, we collaborated with our customer to develop a new supply chain that would ensure more acceptable lead times and prices.
After finding an alternative supplier, we worked closely with our customer to approve the material, assess any potential manufacturability risks, and produce samples for them to qualify. We also identified an in-state company to perform the grinding process, eliminating increased costs and lead-times associated with the original vendor.
As a result, we delivered the finished components to our customer without delays, eliminated potential production risks, and ensured they could meet their order commitments without added costs.
Customer Benefits
Hirsh has been supporting OEMs since 1979; over the years we have invested the resources to develop a supplier network that benefits our customers' long-term growth and success, as well as protects them from supply chain disruptions.
Guided by the Hirsh Production System (HPS) – our robust quality management system – we identify, qualify, and manage the highest-performing suppliers who align with our values and customer commitments.
Alongside our supplier network, we secured other benefits for our customer during the material disruption, including:
An uninterrupted flow of material
A new in-state supplier for the required grinding process
Predictable lead times and stable costs
Conclusion
You are only as strong as your weakest link, and we have gone above and beyond to guarantee that our supplier network is a gain, not a weakness, to our customers.
With a long-term network of top-performing supplier partners, our customers can have peace of mind. Hirsh Precision is willing and able to proactively source replacement materials, identify new suppliers, and minimize or eliminate production interruptions.
If you are searching for a supplier to go above and beyond to support your long-term needs, contact Hirsh Precision.