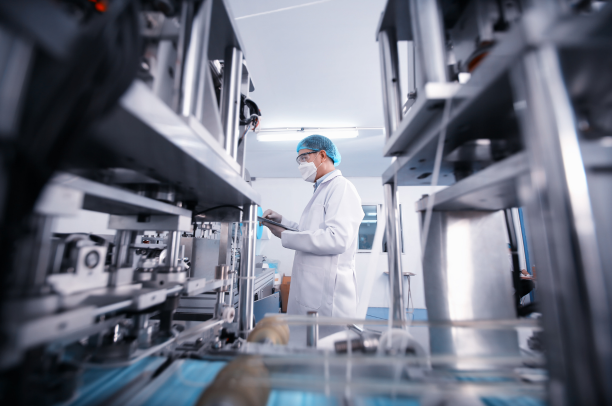 Material Sourcing Services eliminate Supply Chain Disruption
Customer's Industry
Biotechnology
Key Manufacturing Services
Vendor management, material research and sourcing
Challenge
Our customer encountered a supply chain disruption for a plastic resin, which threatened the production, sales, and in-field maintenance of a scientific instrument
Solution
We procured a suitable replacement for the material that the customer was not aware of prior to the shortage, eliminating any disruptions to the annual production schedules and meeting in-field servicing needs
Key Benefits
Eliminated risk to production or service operations on in-field units
Increased throughput to support higher demand
No disruption to the product's revenue streams
Access to Hirsh's strong supplier network
The Customer's Problem
*for confidentiality reasons, we do not name our customers in our case studies
In recent years, no industry has been spared supply chain disruptions. Our customer, a biotechnology company that designs and manufactures a unique scientific instrument, experienced a supply chain disruption to one of their products, which threatened shipment and field service delays.
This product is a complex, high-speed, and precise instrument that is widely used by the scientific R&D communities. We support its production by machining a part cut from a plastic material that could no longer be sourced. Not only is this plastic component critical to the completed product's functionality, but as this component experiences normal wear and tear in the field, end users must also order this part to ensure the instrument's day-to-day operational integrity.
From design to final assembly, a significant amount of work goes into this product, but a supply chain disruption of a single plastic was enough to potentially derail its production, distribution, and sales.
The Hirsh Solution
When Hirsh discovered the material shortage, we proactively sourced a suitable replacement material on our customer's behalf, eliminating the need for them to divert their resources to resolve the issue themselves.
Once the replacement material was tested and approved by our customer, we completed a prototype run of parts with this new material to ensure the end-use component functioned properly.
Customer Benefits
Within three weeks, our team identified the replacement material, procured it for our customer's in-house testing, and machined a prototype run with this new material without our customer having to put forth any of their own resources. Production and in-field servicing for this product resumed as normal.
Additionally, our customer had access to our extensive supplier network. Because we treat our suppliers like partners, we have very strong relationships that allow us to procure material quickly.
We also secured other benefits for our customer, including:
Resolve a common supply chain constraint
Save our customer from using their own time and resources to solve this problem
Procure an alternate material that our customer was not aware of prior to the shortage
Ensure they experienced no downtime or decrease in sales
Conclusion
Hirsh Precision prides itself on being more than a precision machining company; our goal is to be a total manufacturing solution provider for our customers.
Contact our team to learn more about how we can craft a manufacturing solution to fit your needs.