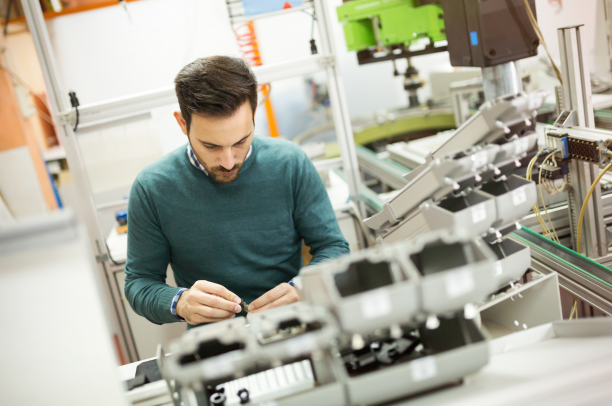 Manufacturability Feedback
Hirsh Precision's Manufacturability Feedback Lowers Customer's Total Cost of Ownership
| | |
| --- | --- |
| Customer's Industry | Oil & Gas |
Manufacturing Services

Manufacturability Feedback

Precision Machining

Vendor Management
| | |
| --- | --- |
| Challenge | Our customer's part design was not manufacturable |
| | |
| --- | --- |
| Solution | Hirsh's engineering team collaborated with our customer to make their part manufacturable and ramp to production |
Key Benefits

Manufacturable, highly repeatable part

One-stop partner for product management

Lower total cost of ownership

Complete confidence in their supplier
Design engineers tackle the most complex ideas, considering a part's form, fit, and tolerances to serve a specific end-use. It's not uncommon, though, for an engineer to underestimate a part's complexity. In some cases, a part is simply not manufacturable; in other cases, while it is manufacturable, it requires high costs and long lead times to produce.
It's critical for engineers to collaborate with their machining suppliers prior to production so they can understand the part's manufacturability, cost-driving elements, and design alternatives.
The Customer's Problem
*for confidentiality reasons, we do not name our customers in our case studies
Our customer approached us several years ago with a new part design that was nearly 12" long with several deep IP grooves and undercuts called out on the print. After reviewing the design, our team found several problems.
First, the part's length was too close to the machine's part-size envelope, making it impossible to produce this part consistently and repeatedly. Second, we could not execute the undercuts due to the part's shape and length. Finally, the lengthy cycle time made it impossible to scale this part's production.
The Hirsh Solution
We made several recommendations from a manufacturability standpoint. First, we suggested machining the component as two pieces so we could meet the undercut requirements without any issues. This would allow us to produce these parts with a higher degree of consistency and repeatability.
Second, we recommended using a 3rd party to weld the two components together to meet the part's required length. Hirsh also managed the welding supplier to deliver a complete part that met all specifications and quality notes.
Customer Benefits
After receiving approval for these recommendations, our team successfully produced this part for several years and exceeded our customer's quality, on-time delivery, and cost expectations.
Other key benefits included:
A manufacturable, highly repeatable part
One-stop partner for product management
Lower total cost of ownership
Complete confidence in their supplier
Conclusion
It may be an adage to say that 80% of a part's cost is baked into its initial design, but early manufacturability feedback is essential for eliminating unforeseen costs and lead times. Additionally, choosing the lowest-cost supplier often results in lower quality, longer lead times (especially if your product has to travel thousands of miles overseas), and other cost-drivers that weren't considered in the design phase.
We have found that a "quality built-in" approach can improve a part's quality, shorten lead times, and reduce the total cost of ownership. One way to achieve this built-in quality is to receive feedback from your manufacturing partner before releasing a design into production. Another option is to select a supplier based on capabilities rather than cost.
A capable supplier will help you:
Develop a cost-effective process
Provide manufacturability feedback upfront
Build effective lead times and a robust supply chain into production
If you are searching for an experienced supplier to support your part's manufacturability and lower your total cost of ownership, contact Hirsh Precision.